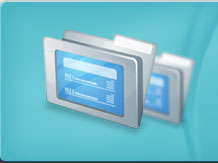 About Our Company
Introduction
Established in 1989, LIQUEE SEALS PVT. LTD. is an ISO 9001:2008 registered organisation committed to customers total satisfaction in the field of sealing systems. We manufacture highly efficient and reliable mechanical seals for rotating equipments like centrifugal pumps, compressors, autoclaves, mixers, agitators, textile machines, etc. We cater the needs of chemical process industries, petrochemicals and refinery plants, fertilizers, solvent extraction plants, food and pharmaceutical industries, sugar industries, dairies and dairy equipments, power generations, shipping industries etc.
Our features are :
• Simple well proven designs
• Wide selection of materials of construction
• User friendly designs to install and maintain
Continuous development in our products is carried out at "LIQUEE SEALS" by way of
application engineering which is done on the basis of equipments and media parameters.
Profile
"LIQUEE SEALS" engineering skills are backed by state of the art manufacturing facilities, thorough inspection and testing methods, continuous design and development to achieve a commanding position in the field of mechanical seals.

We at "LIQUEE SEALS" have strong strength of qualified engineers/staff to handle individual departments effectively.

Our Success lies In :
• Providing advanced seal designs based on thorough application engineering.
• Providing better customer training to minimise seal failures due to improper selections and installations.
• Sharing our knowledge and customer's experience to increase the life of mechanical seals to its optimum span.
• Providing strong support to our customers by way of easy accessibility through countrywide marketing and service network.
• Working in partnership with our customers to improve equipment uptime and provide documented success of each application for continuous improvement.